Anime: Game 32
| 予選最終日 | The Last Day of the Prelims |
| --- | --- |
予選最終日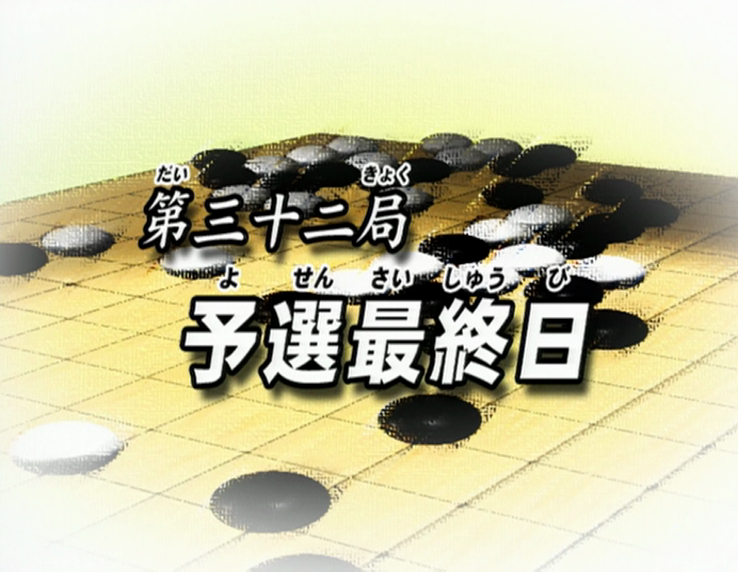 Title (Romaji)
Yosen Saishuubi
Title (Viz)
The Last Day of the Prelims
Title (Déclic Images)
Le dernier jour de qualification
Title (Mighty Media)
職業考試預賽最後一天
Air Date
2002-05-22
Script
Tomioka Atsuhiro
Storyboard
Oomori Takahiro
Producer
Endou Tetsuya
Director
Mori Kaito
Collected Releases
DVD:
2.2
BD:
3.1
DVD (Déclic):
09
This episode takes place in July of 2000.
This episode was adapted using material from the manga chapters Game 66, Game 67, and Game 68.
Episode Description (Viz)
After losing two games in a row, Hikaru's self-confidence is shaken. Does he have what it takes to make out of the prelims or will be eliminated from participating in the Pro Exam?
Screenshots
Appearing or Referenced