Anime: Game 34
| 勝ってはならない | No Winning Allowed! |
| --- | --- |
勝ってはならない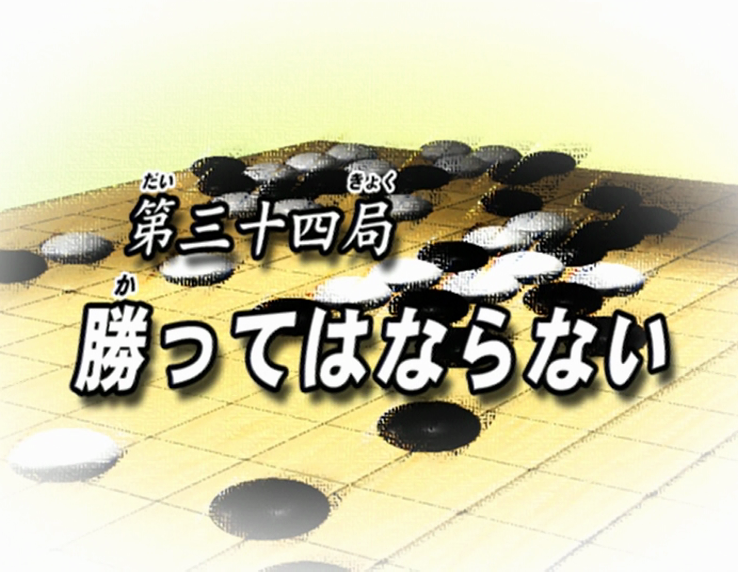 Title (Romaji)
Katte wa Naranai
Title (Viz)
No Winning Allowed!
Title (Déclic Images)
Je ne peux pas gagner
Title (Mighty Media)
不可以獲勝
Air Date
2002-06-05
Script
Yokote Michiko
Storyboard
Sekimoto Yuuji
Producer
Endou Tetsuya
Director
Sakou Sakie
Collected Releases
DVD:
2.3
BD:
3.1
DVD (Déclic):
10
This episode takes place in August of 2000.
This episode was adapted using material from the manga chapters Game 71, Game 72, and Game 73.
Episode Description (Viz)
At a local festival Akira is asked to play 4 players simultaneously including Kurimoto, a boorish and rude city councilman. To make matter worse, he's been asked by the festival organizers to let Kurimoto win. Meanwhile back at the Go Salon, Kawai and Fukawa, the Go Salon owner, have given Hikaru the task of playing his opponent to a draw!
Screenshots
Appearing or Referenced