Anime: Game 60
さよならヒカル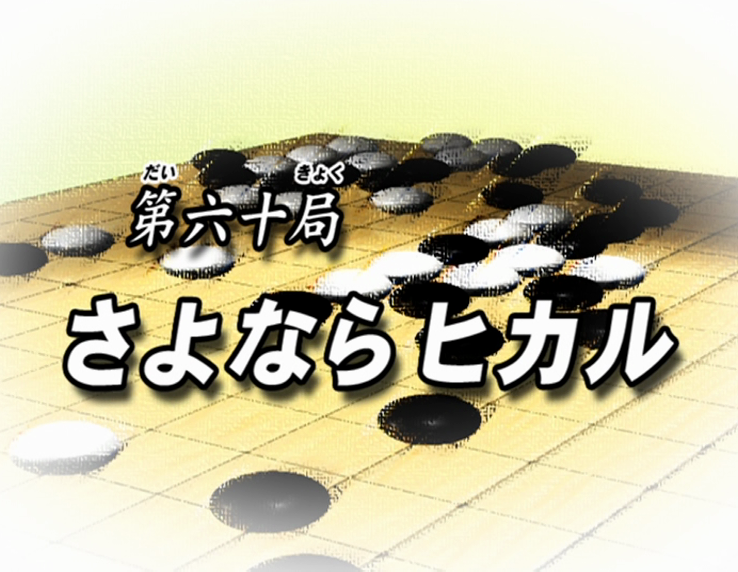 Title (Romaji)
Sayonara HIKARU
Title (Viz)
Farewell Hikaru
Title (Déclic Images)
Adieu, Hikaru
Title (Mighty Media)
再會了! 阿光
Air Date
2002-12-04
Script
Yokote Michiko
Storyboard
Endou Tetsuya
Producer
Endou Tetsuya
Director
Sakou Sakie
Collected Releases
DVD:
3.2
BD:
5.1
DVD (Déclic):
17
This episode takes place in May of 2001.
This episode was adapted using material from the manga chapters Game 123 and Game 124.
Episode Description (Viz)
Hikaru gets invited to a Go seminar and gets an unavoidable request from Ogata to play Sai, who senses that his time with Hikaru is rapidly coming to an end.
Screenshots
Appearing or Referenced