Anime: Game 66
運命の出会い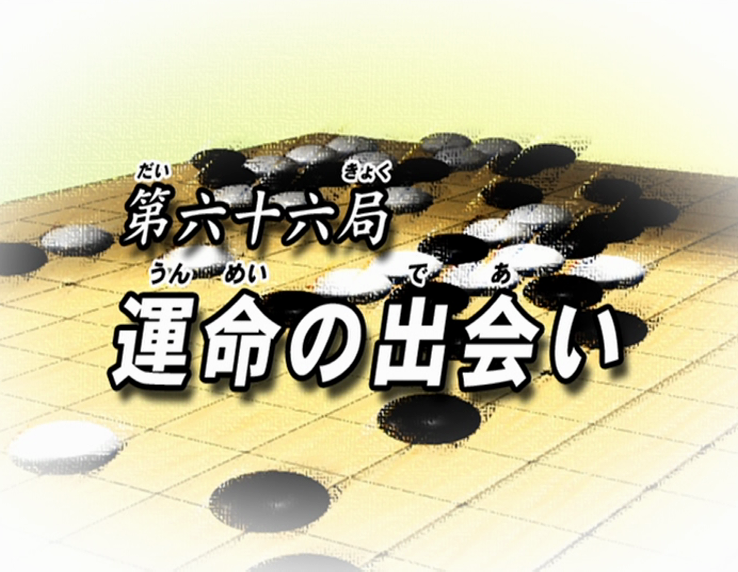 Title (Romaji)
Unmei no Deai
Title (Viz)
Fateful Encounter
Title (Déclic Images)
Une rencontre du destin
Title (Mighty Media)
命中註定的相逢
Air Date
2003-01-22
Script
Tomioka Atsuhiro
Storyboard
Endou Tetsuya
Producer
Endou Tetsuya
Director
Ueda Miyuki
Collected Releases
DVD:
3.4
BD:
5.1
DVD (Déclic):
18
This episode takes place in December of 1998.
This episode was adapted using material from the manga chapters Round 1.
Episode Description (Viz)
Back before Hikaru Shindo met Akita Toya, a young Children's Go champion pays Akira a visit to the Go Salon in order to challenge him. Meanwhile, Akira's bursting with delight over his father, Toya Meijin.
Screenshots
Appearing or Referenced