Manga: Game 004
許せない暴言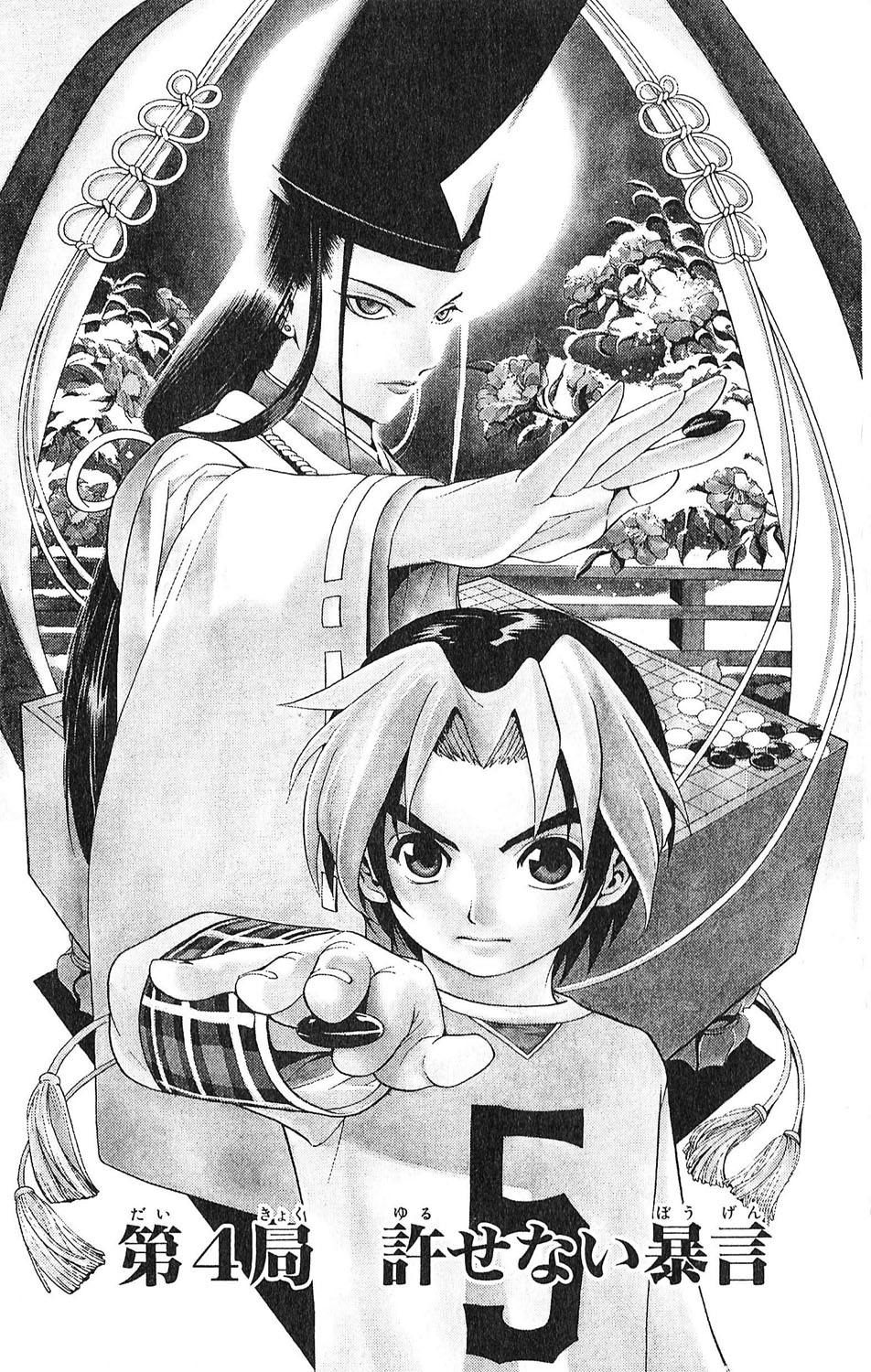 Title (Romaji)
Yurusenai Bougen
Title (Viz)
Inexcusable
Title (Tonkam)
Des paroles inadmissibles
Page Count
19 pages
Weekly Shounen Jump
1999 No. 7
Collected Releases
Tankoubon:
01
Kanzenban:
01
Bunko:
01
Transcript
This chapter takes place on January 3rd of 1999.
Material from this chapter was adapted into the anime episodes Game 2 and Game 3.
Summary
Akira is brooding at the salon, replaying the game he played against Hikaru last week over and over again.
Ichikawa asks on behalf of Hirose if Akira-kun would like to play shidougo with him. Akira declines. Ichikawa asks him if he's waiting for that boy, and mentions that since all they know about him is his name, all Akira can do is wait. Then Ichikawa remembers giving Hikaru the flyer about the National Children's Tournament taking place at the Nihon Ki-in that day, inspiring Akira to dash off.
Akira tracks down Hikaru just outside the entrance to Ichigaya Station in Chiyoda-ku. Akira asks Hikaru if he wants to become a pro. After Hikaru hears how much money the top pros can make from title purses, Hikaru brashly declares that maybe he might play around a little and grab a title or two. Akira is insulted by Hikaru's casual attitude and challenges him to a game. As it begins to rain, Akira grabs Hikaru by the wrist and drags him down into the train station.
Appearing or Referenced