Manga: Game 024
海王の三将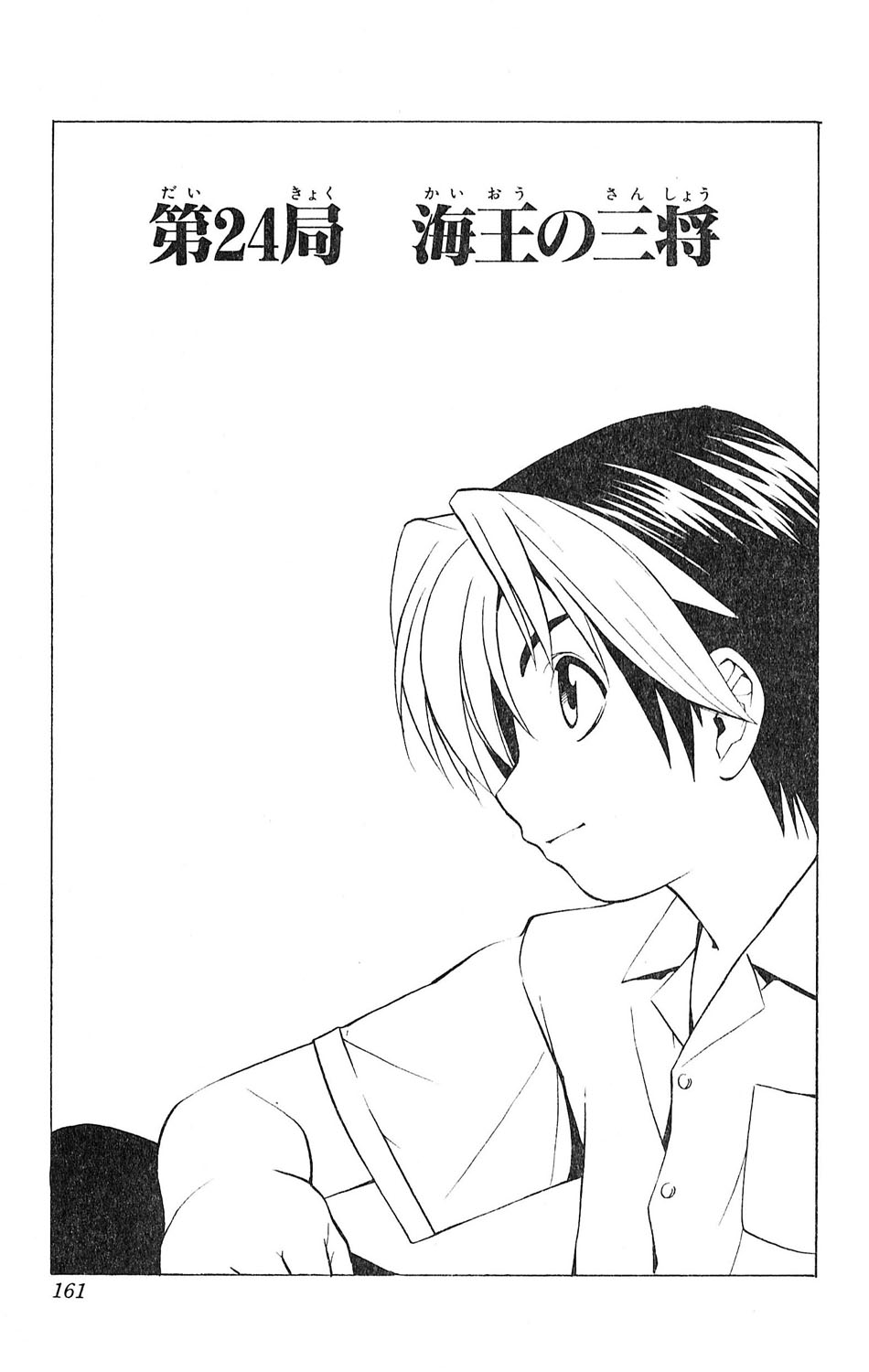 Title (Romaji)
Kaiou no Sanshou
Title (Viz)
Kaio's Third
Title (Tonkam)
Le troisième de Kaïo
Page Count
21 pages
Weekly Shounen Jump
1999 No. 28
Collected Releases
Tankoubon:
03
Kanzenban:
03
Bunko:
02
Transcript
This chapter takes place in June of 1999.
Material from this chapter was adapted into the anime episode Game 12.
Adaptation Notes
While the Viz adaptation often draws new text balloons and narration boxes atop the page in order to reduce the amount of redrawing required, this chapter includes some unfortunate changes to the presentation of the conversation between Touya Kouyou and his son, mistakenly implying through the insertion of text balloons that some of Touya Kouyou's private thoughts had been spoken out loud to Akira.
Games
Appearing or Referenced