Manga: Game 026
おまえ打て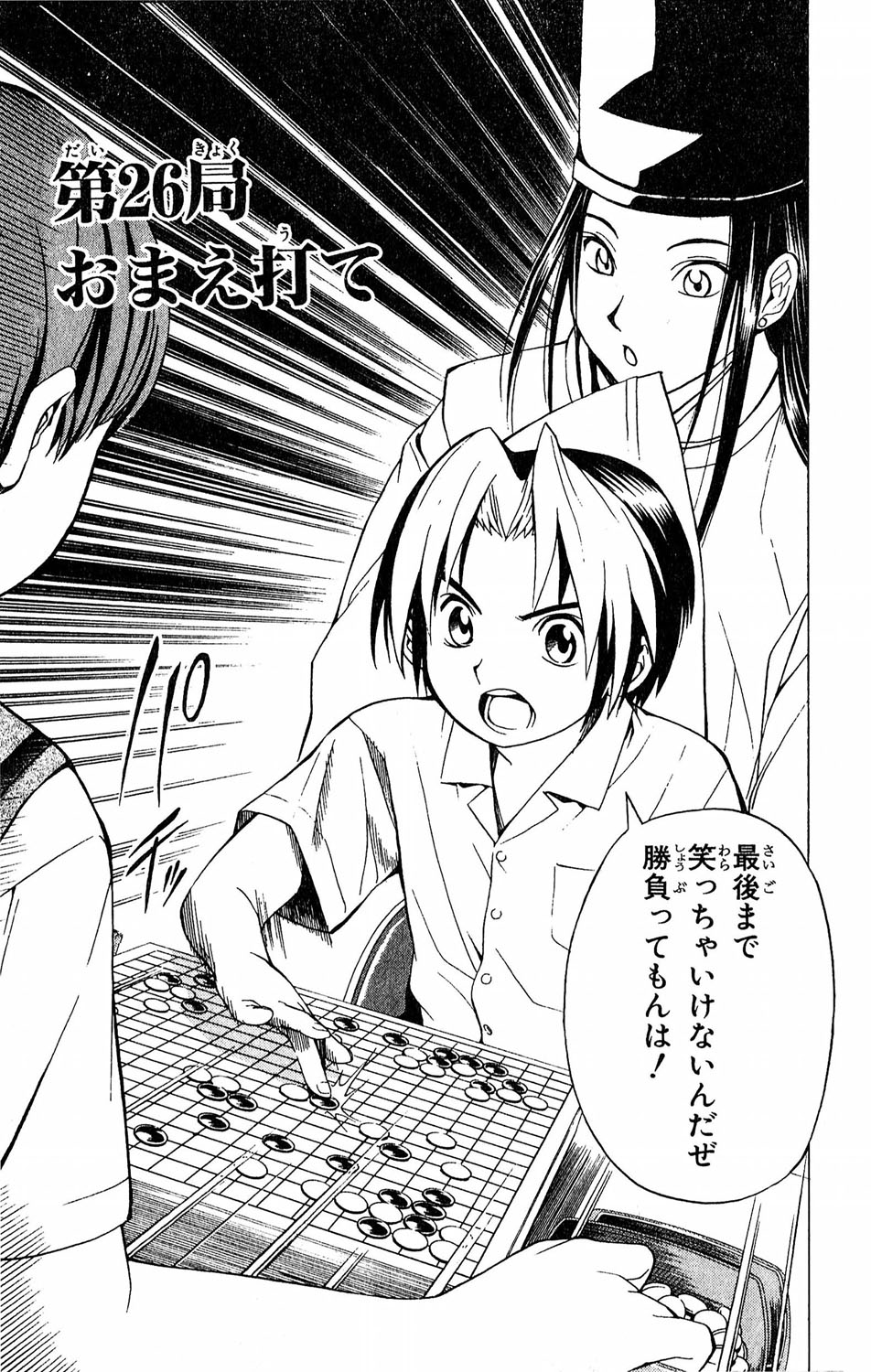 Title (Romaji)
Omae Ute
Title (Viz)
You Play Him
Title (Tonkam)
C'est toi qui joues !
Page Count
21 pages
Weekly Shounen Jump
1999 No. 30
Collected Releases
Tankoubon:
04
Kanzenban:
03
Bunko:
02
Transcript
This chapter takes place in June of 1999.
Material from this chapter was adapted into the anime episode Game 13.
Boys:
Adaptation Notes
The Viz English translation incorrectly states that Tsutsui says "All right! I win by 16 points!". The original text is 「よし 16目半差で勝った!」 (yoshi 16-moku-han sa de katta!), indicating that he won by 16 and a half points, not 16 points.
Games
Appearing or Referenced