Manga: Game 035
| sai vs akira | Sai vs. Akira |
| --- | --- |
sai vs akira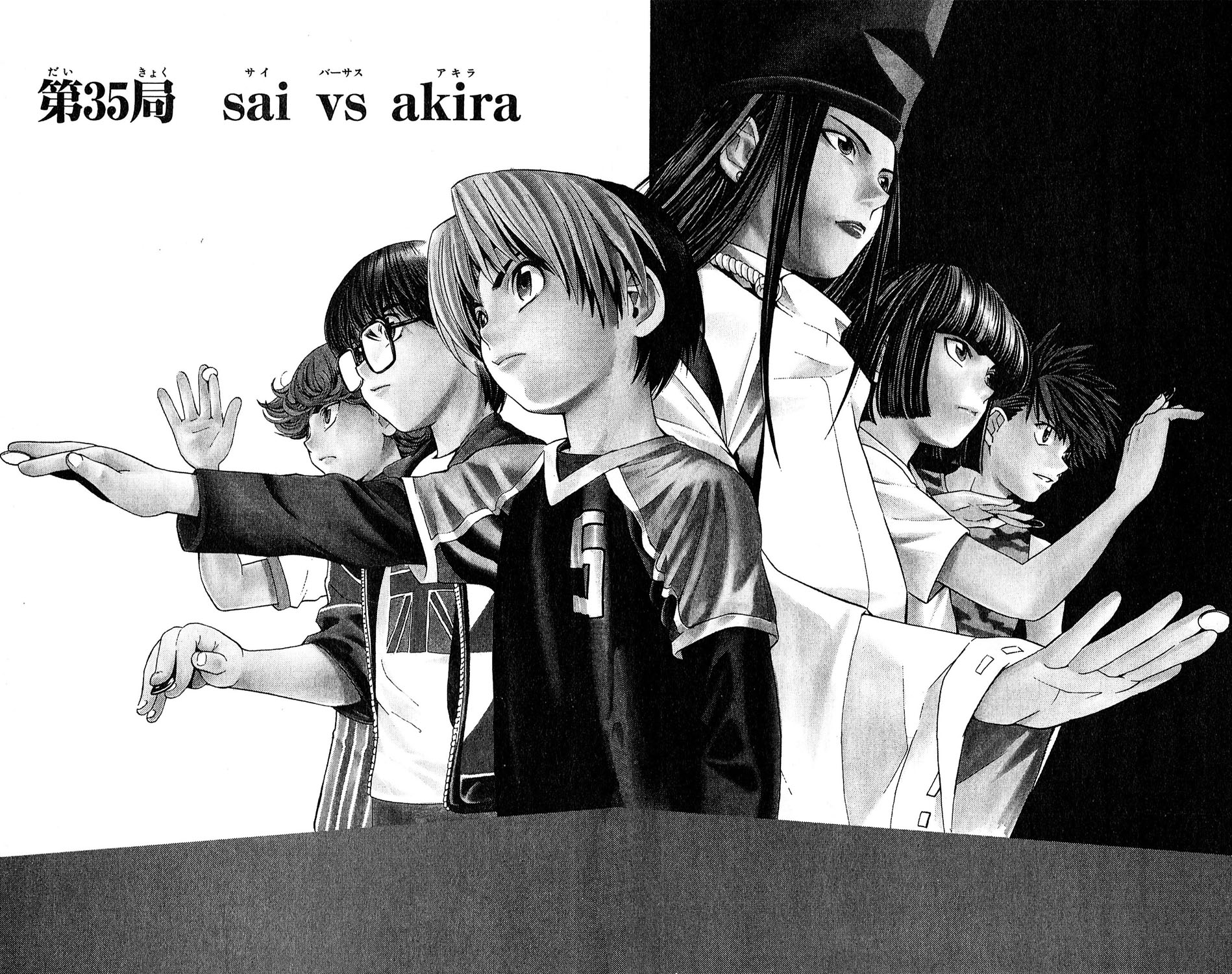 Title (Romaji)
SAI BAASASU AKIRA
Title (Viz)
Sai vs. Akira
Title (Tonkam)
Sai vs Akira
Page Count
19 pages, 4 colour
Weekly Shounen Jump
1999 No. 40
Featured on the cover
Collected Releases
Tankoubon:
05
Kanzenban:
04
Bunko:
03
Transcript
This chapter takes place on August 29th of 1999.
Material from this chapter was adapted into the anime episode Game 18.
The first day of the pro exam takes place.
Touya Akira forfeits his first game of the pro exam due to absence.
Games
Appearing or Referenced