Manga: Game 041
| 沸き立つ囲碁部 | The Go Club Is Heating Up! |
| --- | --- |
沸き立つ囲碁部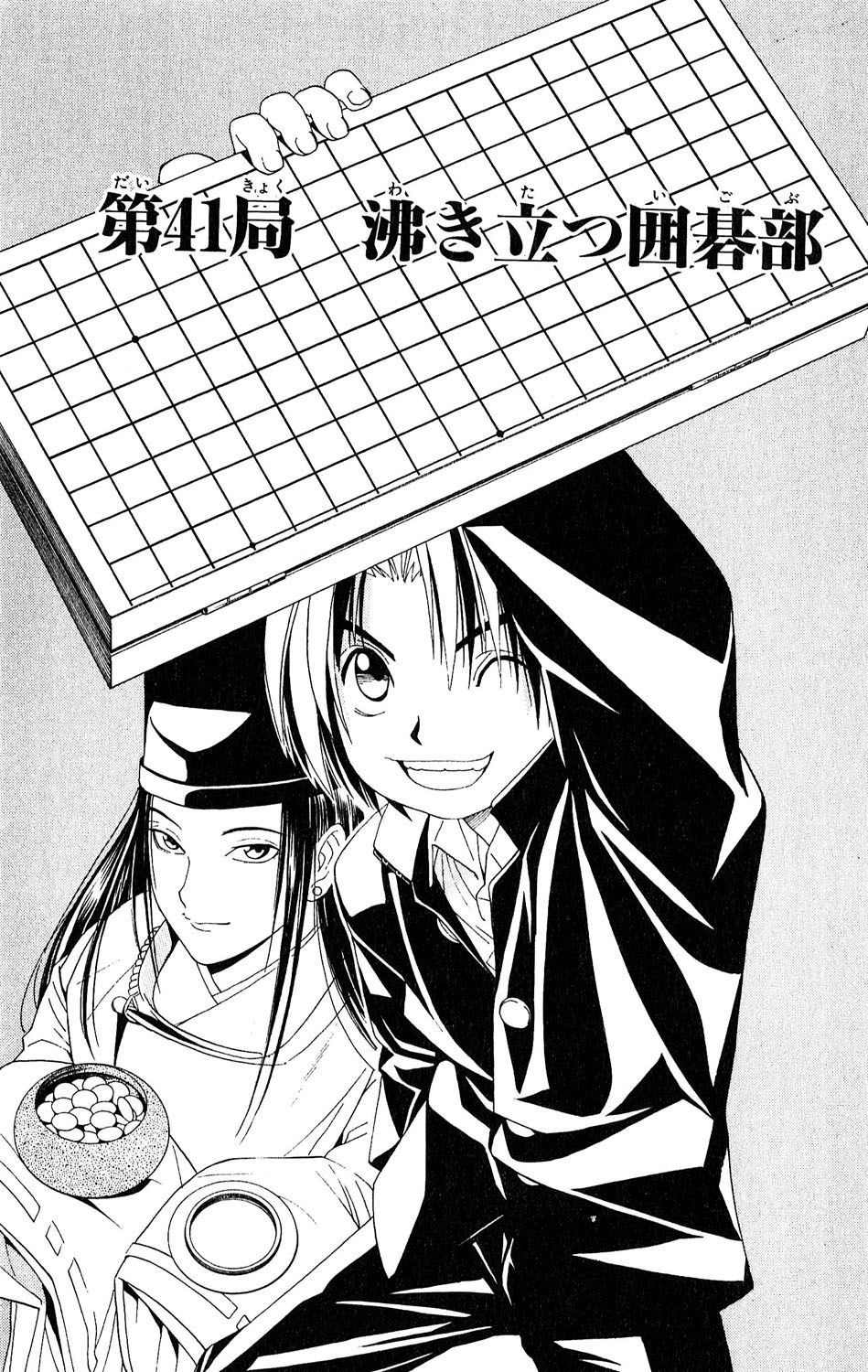 Title (Romaji)
Wakitatsu Igobu
Title (Viz)
The Go Club Is Heating Up!
Title (Tonkam)
Le club de go en pleine ébullition
Page Count
19 pages
Weekly Shounen Jump
1999 No. 46
Collected Releases
Tankoubon:
05
Kanzenban:
05
Bunko:
03
Transcript
This chapter takes place in November of 1999.
Material from this chapter was adapted into the anime episode Game 20.
Appearing or Referenced