Manga: Game 068
| プロ試験予選4日目そして― | The Pro Test Preliminaries: Day Four...and Then... |
| --- | --- |
プロ試験予選4日目そして―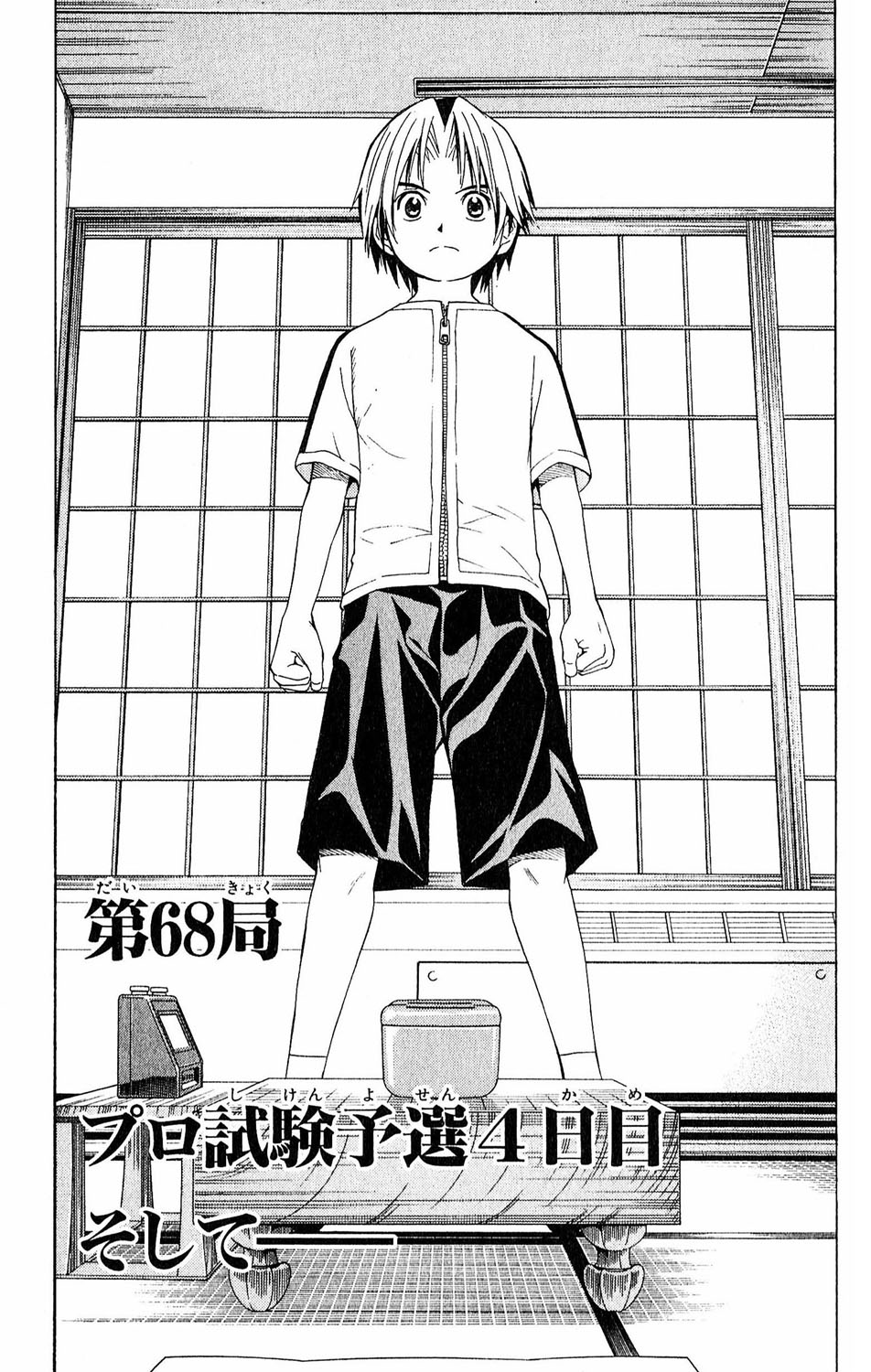 Title (Romaji)
PURO Shiken Yosen Yokkame Soshite―
Title (Viz)
The Pro Test Preliminaries: Day Four...and Then...
Title (Tonkam)
Suite du 4e jour des éliminatoires
Page Count
23 pages
Weekly Shounen Jump
2000 No. 24
Collected Releases
Tankoubon:
08
Kanzenban:
07
Bunko:
05
Transcript
This chapter takes place in July of 2000.
Material from this chapter was adapted into the anime episode Game 32.
Notes
Games
Appearing or Referenced