Manga: Game 069
チーム結成!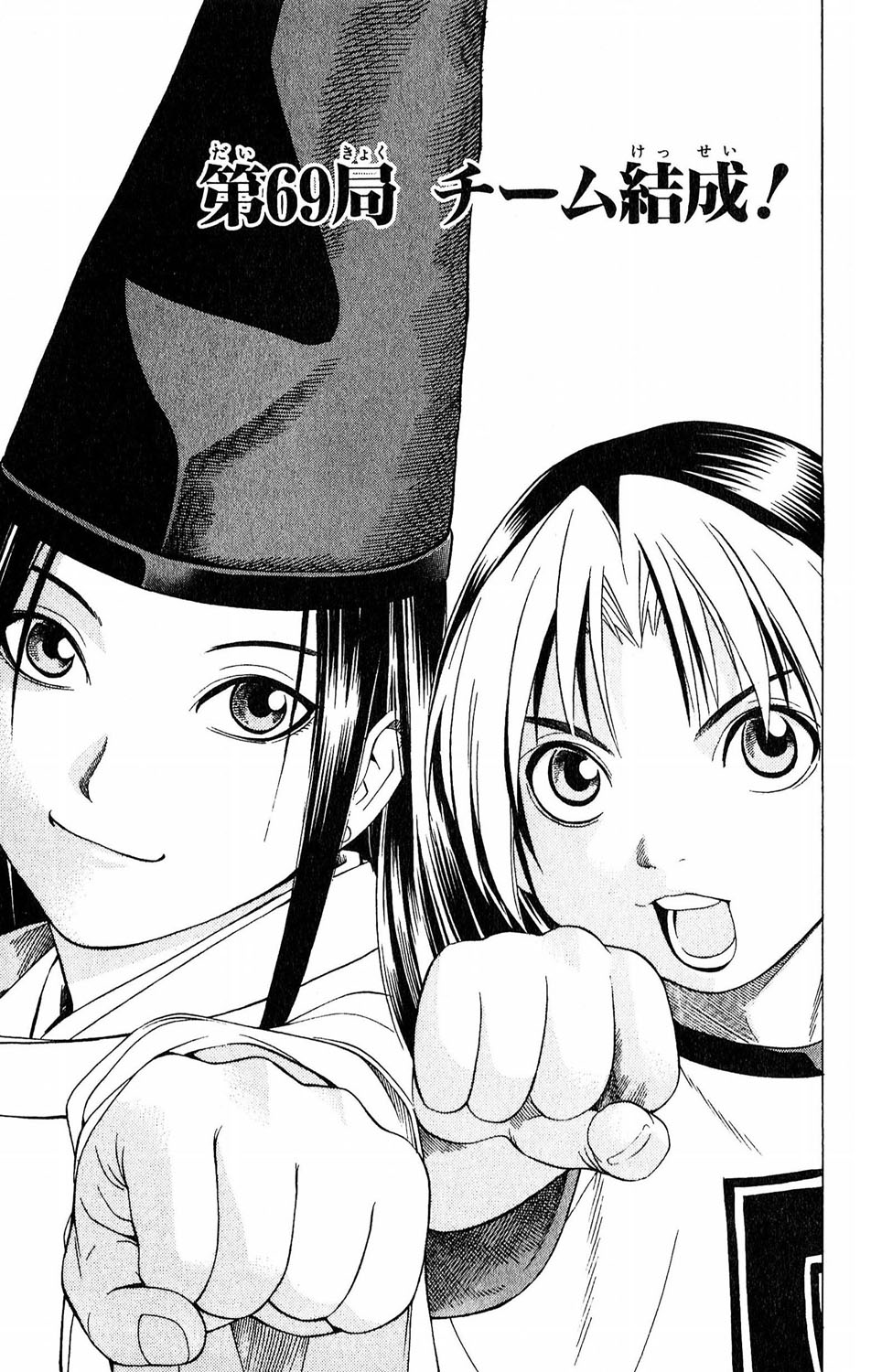 Title (Romaji)
CHIIMU Kessei!
Title (Viz)
The Team
Title (Tonkam)
Formation d'une équipe !
Page Count
19 pages
Weekly Shounen Jump
2000 No. 25
Collected Releases
Tankoubon:
08
Kanzenban:
08
Bunko:
05
Transcript
This chapter takes place in August of 2000.
Material from this chapter was adapted into the anime episode Game 33.
Notes
After the initial set of even games as a warm-up, the insei offer the Dougenzaka players a 2-stone handicap. For the third set of games, the insei offer 3-stones.
Games
Appearing or Referenced