Manga: Game 123
| 消えたくない!!! | I Do Not Wish to Disappear!!! |
| --- | --- |
消えたくない!!!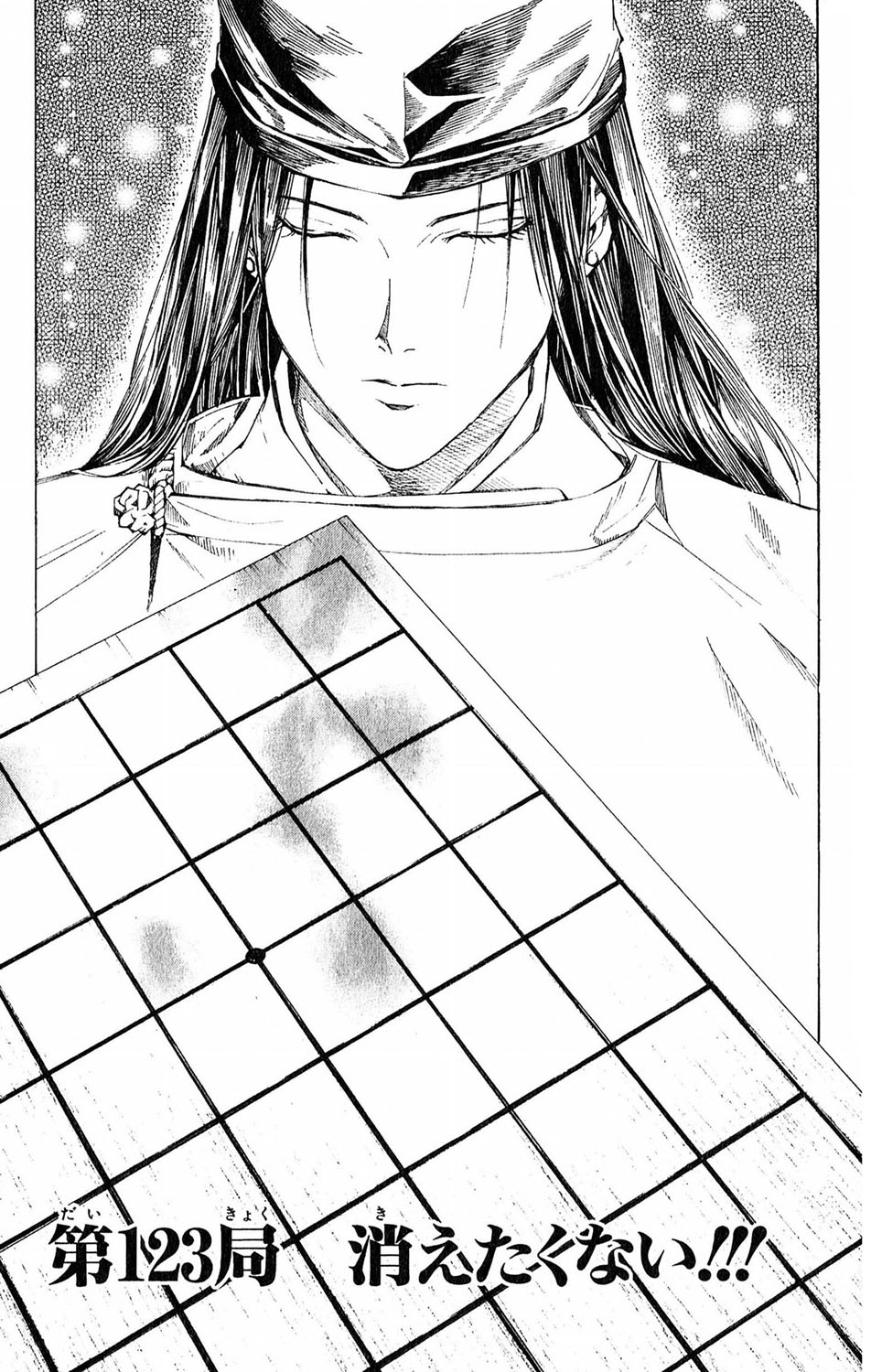 Title (Romaji)
Kietakunai!!!
Title (Viz)
I Do Not Wish to Disappear!!!
Title (Tonkam)
Je ne veux pas disparaître !!!
Page Count
23 pages
Weekly Shounen Jump
2001 No. 32
Collected Releases
Tankoubon:
15
Kanzenban:
13
Bunko:
08
Transcript
This chapter takes place in April and May of 2001.
Material from this chapter was adapted into the anime episode Game 60.
Notes
Hikaru states to his grandfather that he's going to be doing shidougo at a one-night-two-day event at the Kankou Hotel, but when he arrives at the seminar, it's clearly and unambiguously depicted in the art to be the Suimeikan.
Games
Appearing or Referenced