Manga: Game 142
| 走り出した2人 | Breaking into a Run |
| --- | --- |
走り出した2人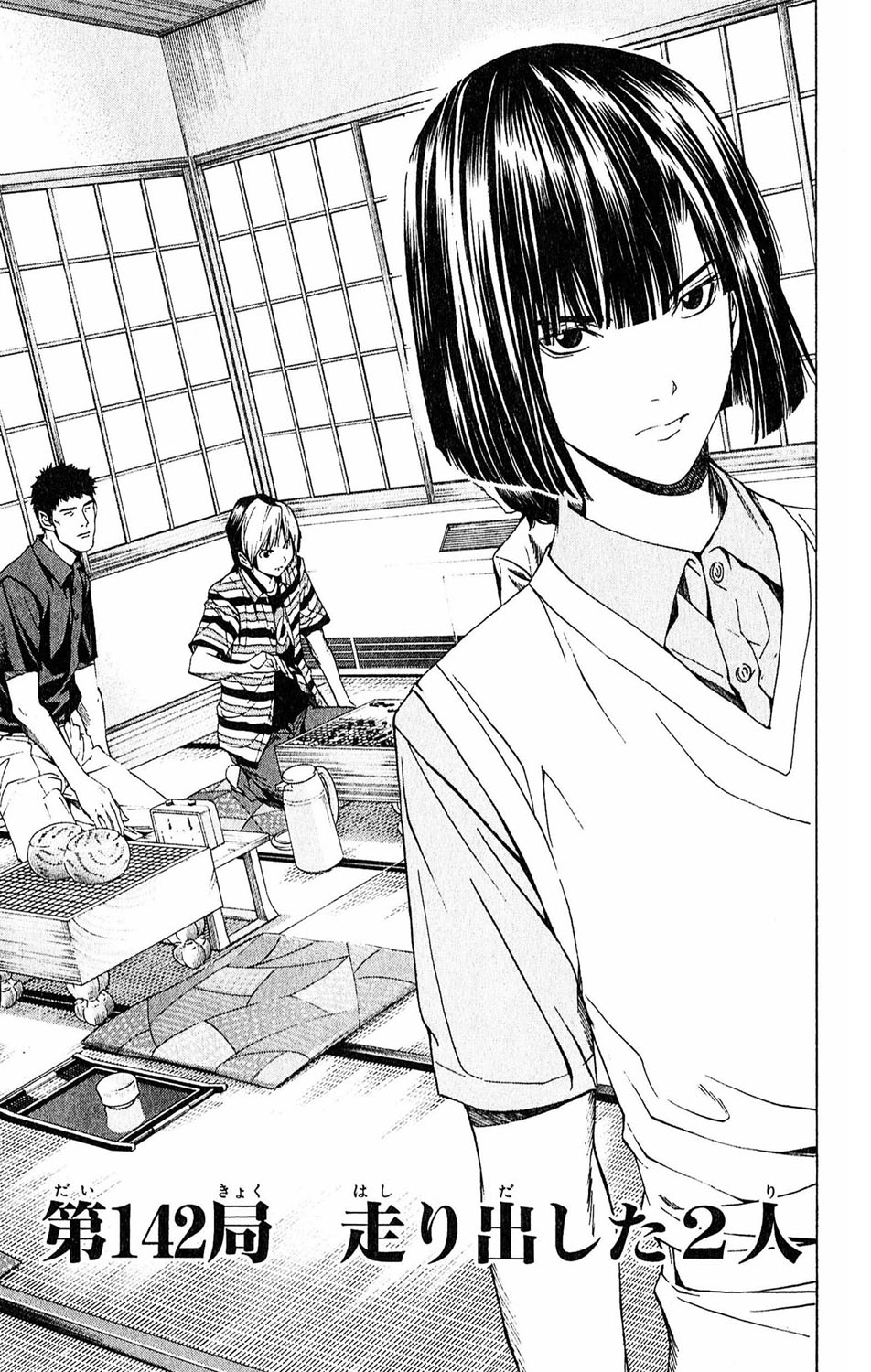 Title (Romaji)
Hashiridashita Futari
Title (Viz)
Breaking into a Run
Title (Tonkam)
Le départ de la course
Page Count
19 pages
Weekly Shounen Jump
2001 No. 52
Collected Releases
Tankoubon:
17
Kanzenban:
15
Bunko:
09
Transcript
This chapter takes place in August of 2001.
Material from this chapter was adapted into the anime episode Game 72.
Notes
Adaptation Notes
The Viz adaptation incorrectly has Amano say "So he beat both Muraoka and Tsujioka.". The original text says 「村上君に続き辻岡君にも勝ったか」 ("Murakami-kun ni tsuzuki Tsujioka-kun ni mo katta ka"), referring to Murakami Shin'ichi.
Games
Appearing or Referenced